Global PCB Industry Market Status
---
PCB is an indispensable component in electronic products, its demand is stable and will continue to grow with the improvement of technology level. PCB industry has become a global big business with an annual output value of more than $50 billion. In 2018, the global PCB market output exceeded US$60billion. In the future, driven by the continuous development of the global electronic information industry, the global PCB market output value is expected to reach US$66 billion in 2019. Global PCB production is expected to reach nearly $70billion by 2020. The proportion of PCB production value in mainland China will continue to increase.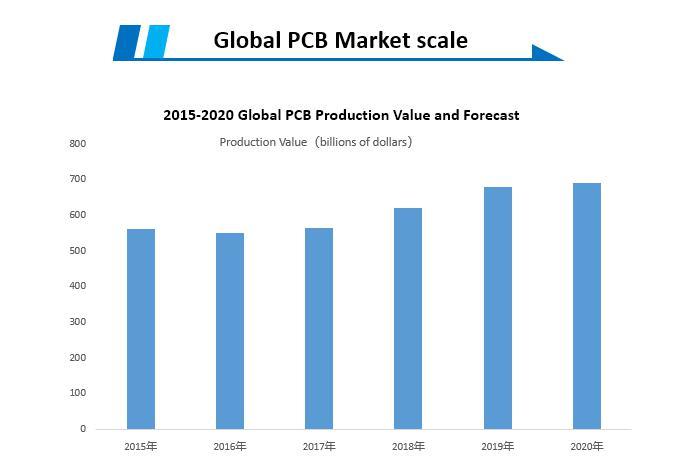 Chinese PCB Industry Market Analysis
In recent years, due to increasing labor cost and environmental protection requirements in coastal areas, PCB industry is gradually shifting from the developed areas of electronic technology such as the Yangtze River Delta and the Pearl River Delta to provinces and cities with better industrial conditions in the mainland. At present, China has formed a PCB industry gathering belt with the Pearl River Delta region and the Yangtze River Delta region as the core region. According to statistics, in 2017, the number of PCB enterprises in China was about 1,300, mainly distributed in the Pearl River Delta, the Yangtze River Delta and the Bohai Rim region. The PCB production value in the Yangtze River Delta and the Pearl River Delta accounted for about 90% of the total output value of the Chinese mainland.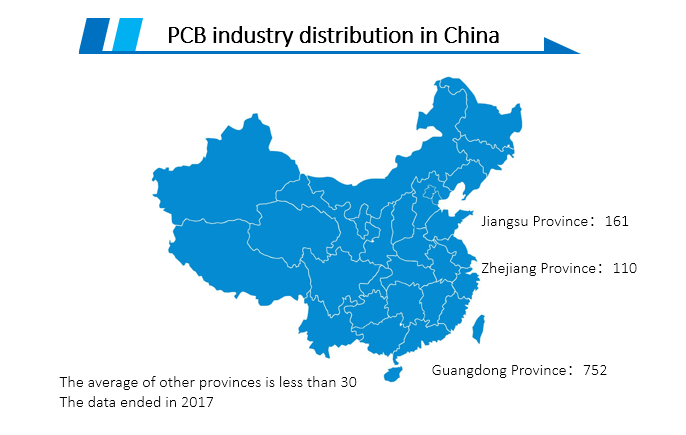 ---
Relate News