High-frequency and high-speed circuits demand in 5G BS drives PCB to become a hot product line in 5G era
---
The technical threshold of PCB (printed circuit board) industry is relatively low. However, 5G communication features high frequency and high speed. Therefore, 5G PCB requires higher technology and thus the industry threshold is raised. The value of PCB in 5G base station is about 3 times that of 4G base station.
In 2019, the world sped up the deployment of 5G base stations, claiming the start of the 5G era. As the demand for communication base stations soars in the new era, the industry chains of related parts also thrive. PCB becomes one of the sought-after sectors.
5G BS construction spurs PCB demand
According to preliminary estimate of Prismark, a research institute, most PCB applications have undergone a phase of decline in varying degrees in 2019, but the output value of the server and data storage fields have increased by 3.1% up to 4.97 billion US dollars. On the other hand, wired infrastructure and wireless infrastructure grew even higher, as their annual growth rates reached 6.2% and 7.1%, amounting to US$ 4.67 billion and US$ 2.612 billion, respectively.
Prismark believes that the 5G era shall stimulate the demand for communication PCBs, mainly multilayer boards of 8 to 16 layers and super-high boards of more than 8 layers, for which the CAGR from 2019 to 2024, as estimated, will reach 6.5% and 8.8%, respectively.
In terms of the domestic demand in China, the Ministry of Industry and Information Technology estimated that in 2019, China had more than 130,000 5G base stations, and built 1.72 million new 4G base stations, totaling 5.44 million.
China's telecom operators believe the number of large 5G base stations in China will be about 1.2 to 1.5 times the number of large 4G base stations. Compared with millions of base stations in the 4G era, the 5G era will outperform with tens of millions of large and small base stations.
5G PCB production difficulty raises the industry threshold
As 5G PCB communication boards need to conform to the high frequency and high speed features, they pose higher requirements for multi-layer high-speed PCB boards, metal bases, etc. It is commonly believed in the industry that the PCB price of a sole 5G base station is greatly increased, and the PCB value of each large base station is about 3 times that of a 4G base station.
The features of high frequency, high speed, large size and multiple layers lead to the fact that PCB manufacturers could not necessarily meet the terminal requirements by merely increasing the input of raw materials. The production line to print these high-frequency and high-speed circuits shall not only require high technology and equipment investment, but also require accumulated experience of technicians and production personnel. Meanwhile, the client-side certification procedures are strict and cumbersome.
At present, China's average product yield for 5G base station PCBs is less than 95%, yet the industry threshold is raised in disguise due to high technology requirement, lengthening the production and operating cycles of related companies.
5G also raises demand for data computation and storage in addition to PCB
Meanwhile, as 5G technology gradually matures, data transmission traffic will see explosive growth, hence significant increase of the demand for storage and computing. The IDC forecast that the global data transmission volume will grow by 5 times+ from 2018 to 2025, while the growth rate of the Chinese market will exceed the global average, i.e., up about 6 times+. In 2018, the three largest telecom operators in China accounted for 51.6% of the data center market across the country. The largest demand for data centers in China, so to speak, is currently on the orders of these telecom operators.
To date, the 5G-related investment budgets of China's three major telecom operators have soared to RMB 180.3 billion this year, up over 300% compared with 2019. As the market's expectations for base station construction grow, it is estimated that the 5G construction, taking the second year of previous the 4G construction cycle for reference, may accomplish 800,000+ base stations this year. Related equipment suppliers, including Huawei, ZTE, Ericsson, Nokia, CICT, etc., will be the first to benefit from the tendency.
From the perspective of the upstream PCB industry, the current orders for the base station part have been arranged until June, including some postponed from Q1. In addition, the three major Chinese telecom operators positively started to call for bids after the "lockdown" ended. Now the bidding scale is about 480,000 base stations, and China Mobile's second-phase procurement volume of 5G wireless network equipment have far gone beyond the market expectations, mirroring a booming future demand for 5G PCB hard boards.
Source: pcbshijie.com- High-frequency and high-speed circuits demand in 5G BS drives PCB to become a hot product line in 5G era
---
Relate News
TFT-LCD is the mainstream display and the global market share of Chinese enterprises is increasing
The global TFT-LCD industry has entered its mature stage. In the past 5 years, the overall output value of TFT-LCD is relatively stable and fluctuates around $130 billion. Among which, China has become the world's largest TFT-LCD producer.
2022-08-22
---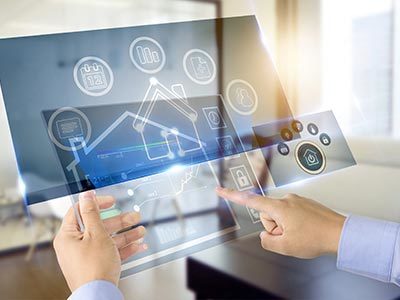 The Most Potential Electronic Paper Terminal - Electronic Paper Panel
Terminal manufacturers such as iFLYTEK, Guoyue, Bigme and Sony released the large-screen electronic paper panel products in succession recently, which began the innovative application of electronic paper. As shown by the data of RUNTO, the market scale of electronic paper terminal is expected to USD 11.3 billion by 2021 and to USD 72.3 billion by 2025, with a compound growth rate of 59% in these five years.
2021-11-24
---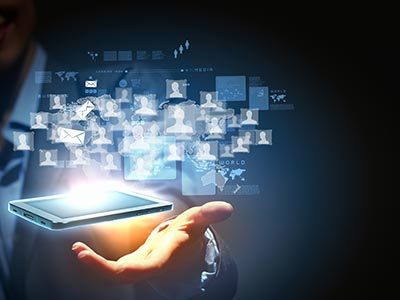 Mini LED, the Critical and Prospective Domain for PCB Manufactures
Mini LED, also called millimeter light emitting diode, with chip size 50 ~ 200 microns. As backlight, Mini LED is applicable to LCD screen, and can realize fine display effects such as HDR by improving contrast significantly.
2021-08-10
---